You are here : Home
HKEx Stock Code :
02198 HK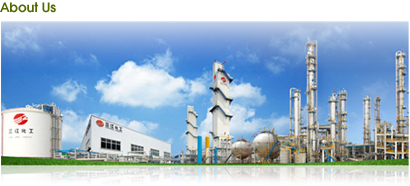 China Sanjiang Fine Chemicals Company Limited is the largest privately-owned manufacturer and supplier of ethylene oxide and AEO surfactants in China.
We are a manufacturer and supplier of consumer chemicals and their ingredients. Our major products include ethylene oxide and AEO surfactants, which are the core components for household cleansing and cosmetic products. Our AEO surfactants are widely used in the manufacture of household cleansing agents such as liquid detergents, cosmetics and ointments products.
We have two production plants which are located at Jiaxing and Xiaoshan. Our aggregate designed annual production capacities of ethylene oxide and surfactants were approximately 330,000 MT and 218,000 MT respectively as of October 2012 and the group has installed an ethylene storage tank which was the largest in China with a total storage capacity of approximately 22,000 cubic metres.